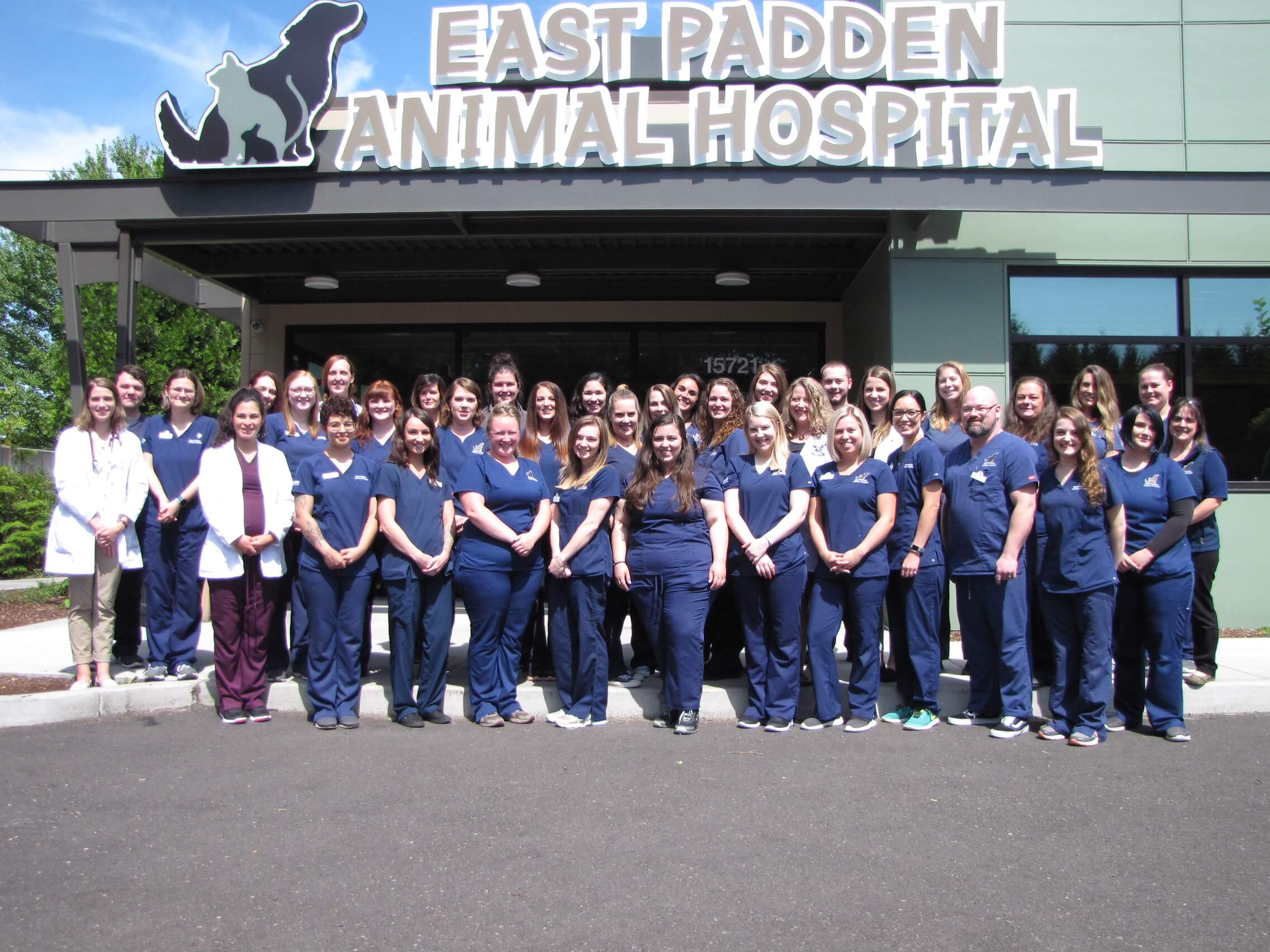 Our doctors and team members have devoted themselves to helping people and their animal companions. We embrace the importance of treating each pet as our own and extending the utmost care and progressive treatment. We believe in the value of preventative medicine and client education.
Our Mission
At East Padden Animal Hospital, our mission lies in embracing and strengthening the human-animal bond by providing exemplary care for our patients. We will be their advocates and will welcome owners to be an integral part of their pet's care. In our every decision, we will act with respect, dignity, and honesty, always remembering that pets are our family.
Our Team
Each and every animal at our hospital receives personalized care from the entire team. Everyone involved with your pet pursues continuing education to keep current on the latest medical advances and techniques. We also embrace the issues and challenges of animal welfare and are proud to provide pro bono veterinary services to many community outreach programs.
Our Services
We are a full-service animal hospital. Some of our services include medical care, surgery, comprehensive dental programs, wellness consultations and vaccinations, preventative medicine, complete laboratory services, emergency care, and boarding. We work closely with many specialists and will assist you and your pet during the referral process. Our surgery suite contains equipment allowing us to constantly monitor patient body temperature, heart rate, respiratory rate, heart rhythm, blood oxygenation, and blood pressure. We use only the safest anesthetic protocols at East Padden Animal Hospital. We treat each pet as if it were our own!
Our Facility
We offer a spacious and comfortable reception and waiting area, which reduces stress for your animal and allows for easy check in and check out. We have eleven exam rooms, allowing us to schedule and maintain timely appointments. Dedicated surgery, dental, and x-ray areas, each filled with the finest equipment, allow for state-of-the-art care. East Padden Animal Hospital has a fully equipped treatment area, recovery area with intensive care, oxygen cage capability, and an isolation area for animals requiring special attention or observation. We are dedicated to protecting our environment by recycling as much as possible.
Thank you again for the confidence you have placed in us by choosing East Padden Animal Hospital. We look forward to working with you and your pets. We appreciate the added confidence you show in us by referring your friends and family.
Sincerely,
The East Padden Animal Hospital Team