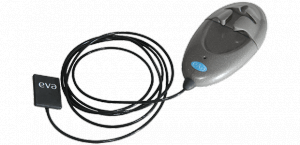 Digital radiography is a powerful diagnostic tool used to detect dental disorders and injuries. A quick and painless process, radiology uses a controlled dose of x-ray radiation to examine your pet's mouth, using the varying densities of its contents (teeth, gums, ligaments, etc.) to construct a composite image. This digital readout highlights any present abnormalities, allowing diagnosis and treatment to commence.
Veterinary dental x-rays are commonly used to identify tooth decay and cavities, malignant dental structures, bone loss and other periodontal diseases. Board-certified veterinary radiologists review all East Padden dental x-rays to ensure accuracy.
As the Vancouver metropolitan area's veterinary leader, the Dental Center at East Padden utilizes updated digital radiograph technology. Digital x-rays require much lower doses of radiation and are processed almost instantly, becoming available for examination more quickly than traditional radiographs and improving pet safety.
To learn more about digital dental radiography and The Dental Center, please contact East Padden Animal Hospital today!