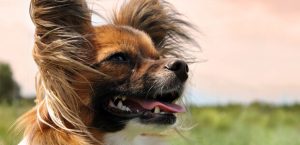 The Dental Center at East Padden is committed to providing the highest level of comfort to our patients during every stage of oral treatment.
Nerve blocks are a class of anesthetics administered to your pet during oral surgery to minimize discomfort during and immediately following the procedure. These are important components to overall pain management, reducing post-operative side effects like hypertension by easing the recovery period.
Local blocks are used to remove pain sensation from the targeted area of the mouth, often in conjunction with other systemic pain medication to maximize effectiveness. Your pet will never feel undue pain or discomfort during their stay at our hospital.
Patient safety is our priority and we proudly work closely with and refer to board certified veterinary dental specialists and critical care anesthesia specialists in the area for particularly complex cases. Dr. Kevin Stepaniuk at Columbia River Veterinary Specialists and Dr. Jean Battig are the dentists that handle our complex cases.
To learn more about pain management and patient comfort, please contact East Padden Animal Hospital today.